Allergy Friendly PURE® Guest Rooms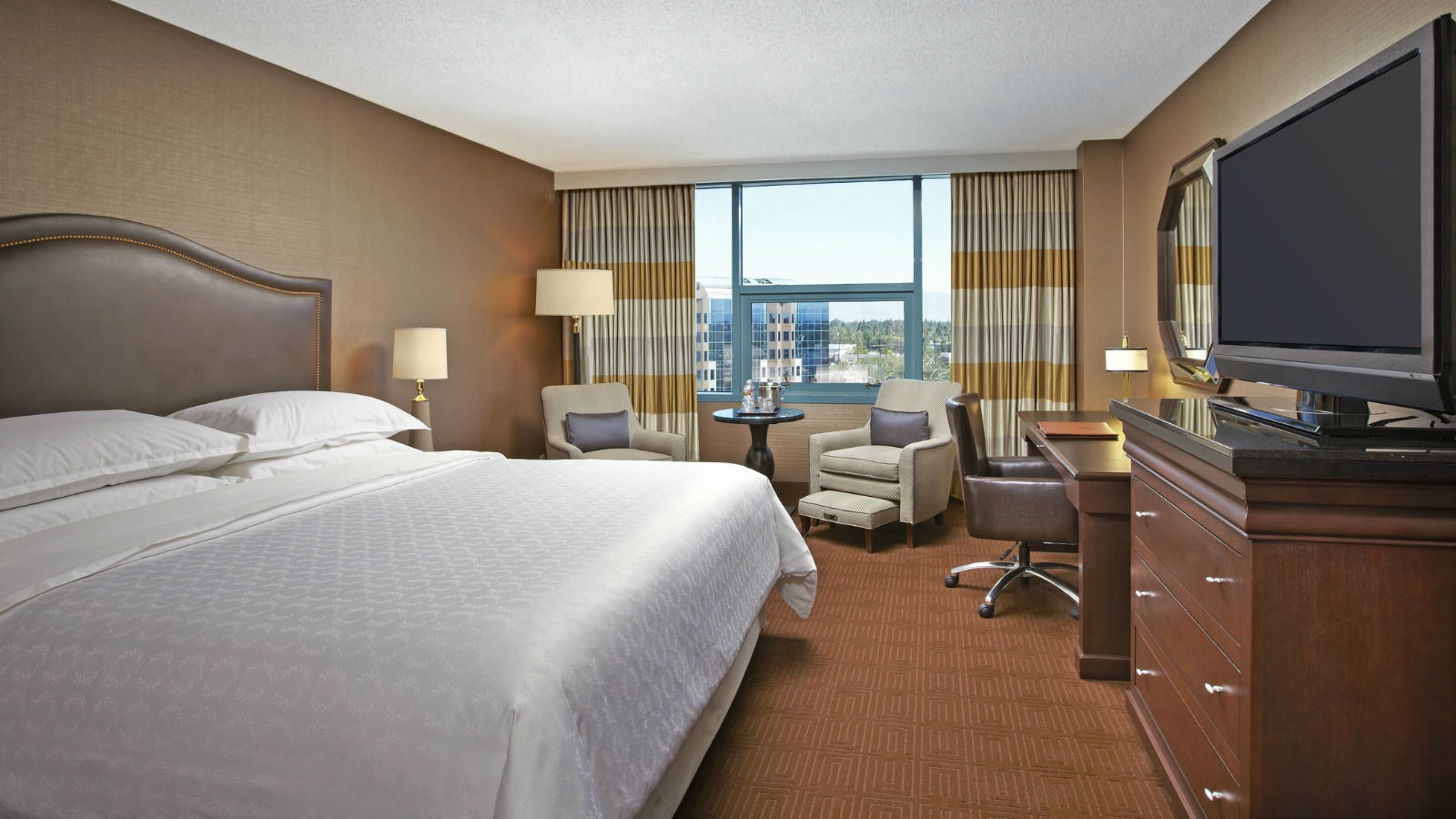 The Environmental Protection Agency (EPA) has indicated that indoor air pollutants may be up to 100 times higher than outdoor air. Discover a refreshing change during your next visit to Orange Countty where PURE® comfort is our primary concern. Visit the Sheraton Cerritos Hotel in Cerritos, California and breath easier with one of our PURE® Allergy-Friendly Hotel Rooms. In-room filtration systems remove air particles, while surfaces are treated to minimize the growth of bacteria. These hypoallergenic hotel accommodations are nearly 99.9% allergen-free.
PURE Rooms has designed a way to remove 99% of allergens from guest rooms by implementing seven steps for us to follow to be certified as a "PURE" room.
Clean and sanitize heat and air handling unit
Treat treated heat and air handling unit with PURE® Tea Tree Oil
Clean and sanitize all soft surfaces to eliminate contaminants that trigger allergies
Apply PureShield on all surfaces which minimize the growth of bacteria
One-time shock treatment to remove any remaining allergy triggers, and eliminate room odors
Install inroom medical grade air purification system, which includes up to 5 levels of filtration for maximum air quality
Install Micro-fiber pillow and mattress encasements which eliminate dust and dander associated with bedding
ADDITIONALLY: room is recertified every 6 months to ensure PURE integrity
What does that mean to you?
Fresh air
Fewer germs
Feeling of security & peace
Increased comfort
Better night's rest
Allergy-friendly
Unique environment
The Sheraton Cerritos hotel's PURE® program significantly reduces the impact of potential irritants which allow you to rest comfortably, sleep better and awake refreshed. Discover a refreshing change in our accommodations where your PURE® comfort is our primary concern.
You can book your PURE guest room at the Sheraton Cerritos, where travel truly is a pleasure in our allergy-friendly hotel rooms.
How can you upgrade to a PURE Room?
For as low as $20, you can experience a cleaner, healthier stay by requesting a PURE room upon arrival and check-in. This offer is based upon availability.