Cerritos Meeting Space
Whether you are hosting a business meeting for 12 or a social reception for 600, the Sheraton Cerritos' meeting space is the perfect location. Our professional staff, the completely remodeled and highly equipped rooms and business center provide the finest service and hospitality for every event. Enjoy our nearly 13,000 square feet of indoor space, featuring the 6,000 square foot Cerritos Ballroom, and 2,500 square feet of indoor/outdoor flexible meeting space.
Learn more about our Cerritos meeting space at our meetings page or submit a request for proposal form here.
Floor Plan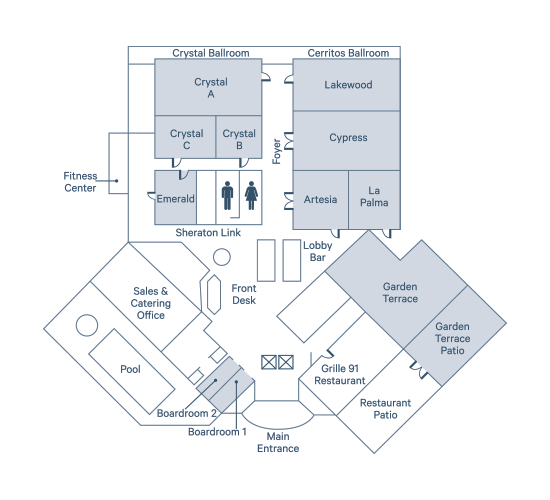 Capacity Chart